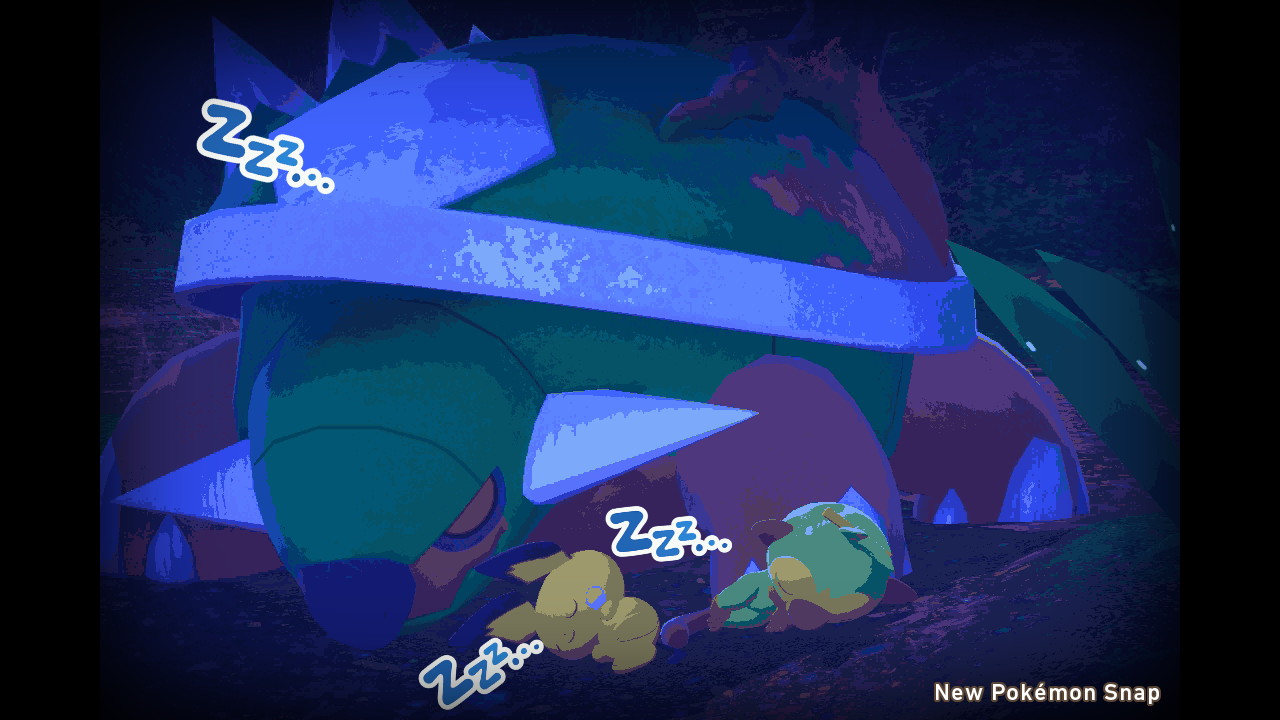 It has been about 23 days since my last post on this blog. Considering that this is Hugo Season, and that the Locus Award Finalists were announced last week, this is very weird for me. Now I could blame work for the break, or point out that I wrote a new short story during this time. I wrote The Complete Beginner's Guide to Time Travel and the Multiverse in a week as part of a prompt challenge. I am pretty happy with how it turned out, even though I apparently can't spell Banjo Paterson. Turns out I'm a bad Australian.
But I know what the real culprit for my inactivity is.
On April 30, New Pokémon Snap was released and I have been playing it nearly every day since then. The original Pokémon Snap on N64 was one of the first video games I ever owned, and I have been wanting a remake since forever. Just don't remind me that 'forever' is 22 years in this case. I've been feeling so old lately. The original game contained 63 Pokémon across seven courses, and it was our job to take pictures of them all. It was very short, pretty simple, and some of the decisions Professor Oak made when judging photos were dumb. Still, I love this game. I love the concept, and I love interacting with Pokémon outside the usual battle and capturing mechanics of the games.
In New Pokémon Snap there are over 200 Pokémon spread across 10 courses. Each course has different levels that represent how familiar the Pokémon are with you, so their behaviour changes the more you play. There are dozens of special interactions with the Pokémon and story arcs/interactions they have with each other. I've put in over 30 hours on this game and haven't found everything. Hell, I haven't even found all the Pokémon yet. This game is huge. Sometimes it is a bit tedious trying to level up the courses, but I'm still excited by new discoveries after putting in a lot of time and completing the story. New Pokémon Snap was well worth the wait, even if the Professor still makes some BS calls when it still comes time for judgement. Still, the photo evaluation system is a lot better.
If you like Pokémon or photography, you'll probably like this game. There is also a photo editor feature in game, and I've seen some really cool things done with it. Here, have a look at a few of my photos. Some edited, some not.
Now that I'm able to tear myself away from my new game, I'll get back to working on the blog. My current project is to read and review all the short stories nominated not just for the Hugo Award, but also for the Nebula and Locus Awards. I didn't read a lot of short fiction last year, so this may take a little while.
Until then, happy reading. And gaming.
~ Lauren